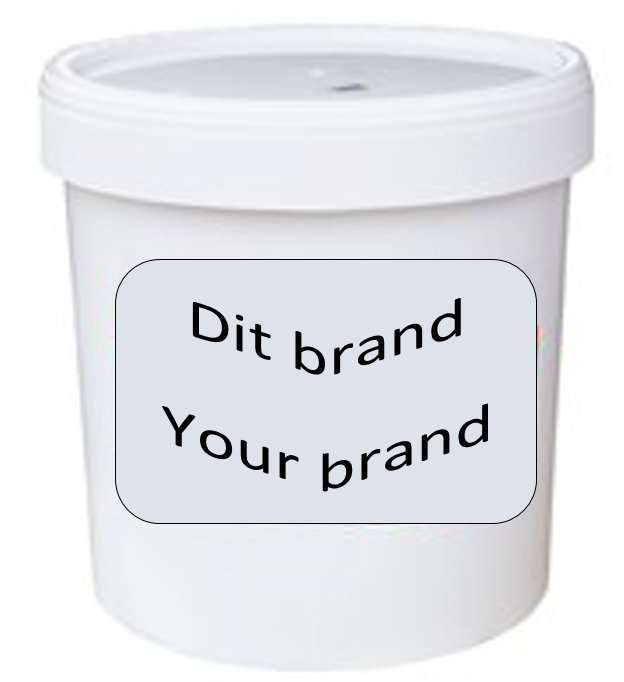 Products in your label, logo & brand
Promal has years of experience producing various paints, lacquers and wood protection in private labels, for retailers and wholesalers throughout Scandinavia.

In-house, we print small issues of simple white/black labels with very few extra costs.

If you want a professional layout and label with logo and colours we can be of assistance designing and getting printed your own professional labels. With digital printing techniques, even limited issues, are not as expenisive as one should expect.

We can store your labels for you and affix them when filling your packaging. You pay for the labels only. For you, as a retailer, this is a unique opportunity - give us a call and let us go over your opportunities.

Items available in private label/white label
All our paints, lacquers and wood protection are available for private label, as well as most of our specialties in epoxy and PU, sealants, adhesives, foams and sprays.

Private label is not just a label. More often than not, the label is printed directly onto the packaging, such as plastic or metal cans and buckets as well as on sealant cartridges. Some labels have their own special packaging size/shape or colour, ask us to know your possibilities.

Of course, the requirement to order size as well as level of stock, is somewhat higher when packaging is printed, but on the other hand it looks much more appealing and professional.

Feel free to inquire with us, if you need a specific and/or specialized product. If you provide samples, specifications and requirements, we are often able to come back to you, with an expected price/delivery, within a few days.



Neutral labels - products without relations
Because of the way the market is currently changing, a lot of retailers in the market need alternatives to the pricier brands, that they need to have on their shelves.

A neutral, unrelated label, allows them to compete with the larger department stores and hyper markets, that market a rising amount of paints etc.

Promal is happy to supply neutral label products, to retailers who want that opportunity. On the packaging, two selling points are always applicable: Manufactured/produced in Denmark. Lives up to strict danish environmental standards.